Best Drivers for Senior Golfers
Here I want to talk about the Best Drivers for Senior Golfers.
If you're anything like me, you would be looking forward to retiring -or at least winding back- to enjoy relaxing in some resort-style accommodation, right next to your favorite golf course. If you think this sounds appealing, www.joslinrhodes.co.uk  has some expert advice on pension and retirement planning.
Additionally, if you're interested in what makes a driver more suited to a senior golfer, I will discuss how I arrived at my recommendations below the driver comparison table. Check out the post for a full analysis of the Best Drivers for Senior Golfers.
Best Drivers for Senior Golfers (Ages 50 and Up)

This post contains affiliate links. That means I will earn a commission if you purchase a product through certain links on this page at no additional cost to you – here's my Affiliate Disclosure. This allows me to keep this website free of annoying ads. Please enjoy this ad free post.
Driver Description
Driver Details
BGST Rating
Taylormade RBZ Black Driver (Men's)
460cc Titanium Head
Adjustable Loft Control
Ultralight Titanium Core
Patented SpeedPocket
High MOI (forgiveness)
Multiple shaft flexes available
4.9/5.0

Callaway XR16 Driver
Hot New Design
Aerodynamic 460cc Head
Extremely Large Sweet Spot
Low, Deep Center of Gravity (CG)
Larger head shape than its predecessor
Increased Moment of Inertia (MOI)
8-1-1 titanium club face
4.8/5.0
TaylorMade M3 Driver
Twist Face Technology
Adjustable Hosel
Patented Sole Slot
Adjustable Weighting
Ultralight Club

4.5/5.0
Wilson Staff D300 Driver
Ultralight Shaft
460CC Club Head
Draw Weighted
Low Center of Gravity (CG)
Aerodynamic design
Newly designed head shape
Adjustable hosel
4.3/5.0
Senior Men's Majek High-Launch Driver
460CC Clubhead
Standard 12.5 degree loft
Black Velvet Grip
Lightweight (Senior Flex) Shaft
Cool red lettering accents
4.2/5.0
BEST IN SHOW: TaylorMade RBZ Black Driver – Most Universal Appeal for Seniors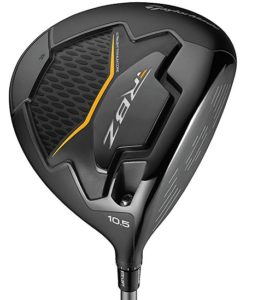 The RBZ driver from Taylormade is awesome in its design and unique appeal among many different golfer age groups. The aggressive styling of this newer driver consists of a black satin finish and elegant detailing which improves visualization and alignment when readying your tee shots.
The adjustable loft sleeve allows for the customization of launch angle so that golfers can fine-tune their trajectory. The head is an oversized 460cc club bead that provides a generous sweet spot that instills confidence at address.
Multiple shaft flexes are available to accommodate the wide range of swing speeds among all gofers – not just those over 50 years of age.
What I do know about this RBZ Black Driver from TaylorMade is that it just may be the best driver for senior golfers due to its universal appeal and ultimate flexibility.
RUNNER-UP: Callaway XR16 Driver – Most Aerodynamic Design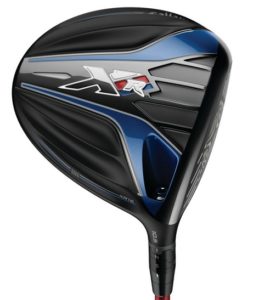 The new XR16 from Callaway is a technological innovation among golf drivers – a driver that is easy to hit for senior golfers, but with the innovations appreciated by beginners and experienced golfers, alike.
Callaway collaborated with engineers from Boeing Aerospace on the design of the XR16 driver. The golf industry is always seeking innovations to reduce the weight and improve the aerodynamics of golf clubs – especially drivers since these clubs have larger heads (and, thus, resistance to air flow).
The result of this collaboration is an extremely aerodynamic head design in a very light carbon-fiber golf club with a 'hot' face. When you combine the faster face with the extreme forgiveness of the Callaway XR16 driver, seniors and golfers with slower swing speeds can pick up a lot of ball speed wherever the ball hits the face. The end result is more distance off the tee.

THIRD PLACE GOES TO: TaylorMade M3 Driver – Best Club Face Design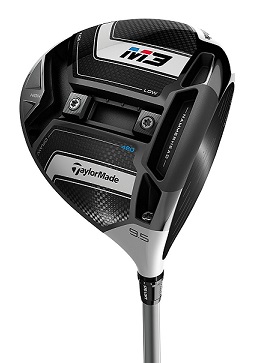 The M3 Driver from TaylorMade has a curved face that is concave towards the heel and convex towards the toe. This curvature known as Twist Face Technology makes this club effective at counteracting the negative effects of mis-hits on ball flight.
This new face curvature effectively reduces side spin on off-center hit and delivers straighter shots wherever the clubface contacts the golf ball. the Twist Face Design provides more loft in high-toe impacts and less loft in low-heel impacts for more consistent spin across the entire face of the club.

So not only does the TaylorMade M3 Driver utilize a new club face design that makes it more forgiving,  it's patented sole slot provides a mechanism for the club face to be very light, thus reducing the overall weight of the club.
A lighter club that corrects mis-hits and increases ball speed upon contact is sure to be appreciated by senior golfers, no matter what their skill level.
FOURTH: Wilson Staff D300 Driver – Best Adjustable Senior-Friendly Driver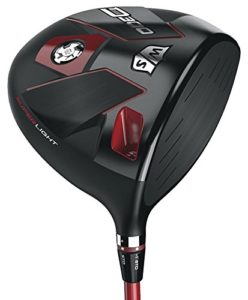 The Wilson Staff D300 Driver is an adjustable club that seniors and golfers with slower swing speeds will appreciate. It's oversized clubhead is larger than it's predecessors and the club is a few grams heavier.
Wilson is now incorporating micro vortex generators on the top of the club head. These look like little arrows built into the top of the club head that are there to disrupt air flow in order to increase club head speed.
With its aggressive black, silver and maroon color combination, the Wilson Staff D300 Driver certainly sports an intimidating look. It's adjustable hosel allows for minute loft adjustments and has a neat color-coding feature called Red-Line/Green-Line to help golfers with less-than-perfect eyesight to recognize what they are adjusting.
The reason I didn't rate this driver any higher is because I am not sure its improvements over its predecessors (D100 and D200), justify its increase in price.
FIFTH PLACE: Senior Men's Majek High Launch K Series Driver – Elegantly Simple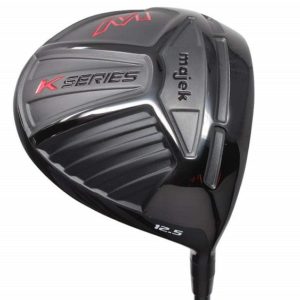 The manufacturer of this driver may not be as widely known as those of the other drivers on this list, but Majek – the company that produces the Senior Men's Majek High Launch K Series Driver knows what golfers over 50 want in a driver.
This is probably the best club on this list to use 'straight-out-of-the-box' so to speak. Realizing that seniors typically have slower swing speeds, the High Launch K Series Driver's face has one standard 12.5 degree loft angle that can help older golfers get the ball in the air quickly.
This club is simple in that there is no adjustable hosel and the loft is set for you. With its 460cc club head this driver has a large sweet spot.
The only reason this club was not rated higher on this list is that it's relatively new and from a company that does not have the brand recognition of some of the other manufacturers on this list.
Enjoyed what you've read so far?
Click Here
to join my mailing list today and get a
FREE
copy of my eBook
How to Drive Like A Pro

,

for more handy tips and tricks.
What Makes a Driver Better for Senior Golfers?
Older golfers generally have slower swing speeds than younger golfers – so what's suitable for golfers in their 20's,  30's, and 40's isn't always what's best for golfers in their 50's, 60's and 70's.
Let's discuss some of the differences between golfers of these different age groups and then I'll explain how I selected the Top 5 drivers for senior golfers in my comparison table above.
For purposes of this discussion, I'll separate golfers into two age groups: Group 1: Golfers Under 50 Years of Age and Group 2: Golfers 50 Years and Over (Senior). It is golfers in Group 2 for whom I am specifically making these golf driver recommendations above.
It is the PHYSICAL DIFFERENCES between these two groups of golfers that make a different type of driver more suitable to each group. I've already discussed the best drivers for beginners and high handicappers elsewhere and that top 5 list is suited to younger golfers so I'm only going to focus on the characteristics of golfers over 50 years of age and the drivers that are most appropriate for this group here.
The differences between these two groups of golfers comes down to only a couple of things: flexibility, strength and stamina.
I know that's not really too many characteristics, but for the two age Groups of golfers we're discussing here those are the major differences that will dictate which type of driver a senior golfer should buy.
I classify a driver as being appropriate for senior golfers if it meets the following criteria:
Has a very high Moment-Of-Inertia. This is a measure of a driver's forgiveness. A forgiving driver is one that can compensate for off-center hits and still produce an acceptable (i.e. relatively straight) golf shot.
Has features that can accommodate for the (typically) slower swing speeds of golfers in the over 50 age group. Different shaft flexibilities and advancements in technology can have a dramatic effect at increasing club head speed and, therefore, distance
Are intuitive to use for golfers of all age groups. The drivers on this list have adjustability without being overly complicated.
The drivers that I selected for senior golfers possess all of these qualities.
Item 1: Not all golfers make perfect contact when their clubface impacts the ball, but nobody wants a small off-center hit to become a large hook or slice. Golfers STILL want the ball to go straight. In order for this to happen, I recommend that seniors look for drivers that have a large sweet spot. The sweet spot is the target area of the driver's club face with which you want to contact the golf ball. The larger this area, the more off-center you can hit the ball and still have it go straight.
Item 2: The club needs to be light enough to swing all day long. That's where a golfer's stamina comes into play. Most of the newer drivers are made out of lightweight material, but what I'm looking for when recommending a great driver for golfers over 50 years of age is a material like carbon fiber that is both light and strong.
Item 3: Senior golfers generally have slower swing speeds than golfers under 50. With that in mind, I made sure to recommend drivers that anyone can hit reasonably far. The factors that affect distance are shaft flex and Moment of Inertia (MOI). A driver's MOI is its resistance to twisting when contacting the golf ball.
So the drivers I recommended above are going to have a decent amount of flex (to accommodate slower swing speeds) and a high MOI (or a high level of forgiveness). Many of the drivers above also have a 'senior flex' shaft option available.
Please understand that the reason I go into such detail is so that you don't have to just rely on what golf drivers my website or any other golf website tells you to buy, but so that you understand how to evaluate golf clubs yourself to make the most informed buying decision you can.
So there you have it, the Best Drivers for Senior Golfers. I realize these selections and the criteria I used to come up with this list are just my opinions and other golfers may agree to disagree. As a matter of fact, please add a comment below – especially if you consider yourself a senior golfer – and let me know what you think about my picks above. Do you have a favorite golf driver of your own? I'd like to know!